WDVX Camperfest 2018
Event Navigation
Enjoy some of your favorite artists at one of the region's best festival sites. There's plenty of camping and a covered seating area at Dumplin Valley Farm in Sevier County near the Smokies Baseball stadium.
WDVX Camperfest 2018 Daily Schedule. Times & acts are subject to change.
Friday, May 4th 
TBD
6:00 – 6:45PM
Trisha Gene Brady
7:00 – 8:00PM
Sam Lewis
8:15 – 9:15PM
Cutthroat Shamrock
9:30 – 10:45PM
Saturday, May 5th
Tennessee Shieks
1:00 – 1:45PM
Count This Penny
2:00 – 2:45PM
Blue Mother Tupelo
3:00 – 3:45PM
Royal Hounds
4:00 – 5:00PM
Mic Harrison & The High Score
5:30 – 6:30PM
Amanda Ann Platt & Honeycutters
7:00 – 8:00PM
Scott Miller
8:15 – 9:15PM
Fruition
9:30 – 10:45PM
Sunday, May 6th 
Circus No. 9
noon – 12:45PM
Alex Leach
1:00PM – 2:00PM
Artist TBD
2:15pm – 3:15PM
Chris West of Blue Moon Rising featuring Justin Moses
3:30 – 4:30PM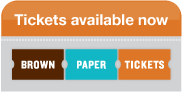 Children 12 & under are free with a paid adult admission.
Ticket prices do not include camping.
 ** Interested in volunteering for Camperfest?? Contact Liz Lyons at volunteers@wdvx.com for more information! **
CAMPING INFORMATION:
ON SITE CAMPING RESERVATIONS ARE BEING MADE THROUGH DUMPLIN VALLEY FARM. FOR INFORMATION ON RV/TENT CAMPING, GO TO THEIR WEBPAGE, CALL (865) 397-7942, OR EMAIL AT DUMPLINGRASS@COMCAST.NET. (CAMPERS MUST HAVE PURCHASED CAMPERFEST TICKETS FOR FESTIVAL ADMISSION.)  
 
---
Not into Camping? There are several hotels nearby at Exit 407, and many more closer to Pigeon Forge. Click the links below to see hotel options and check prices.
LOCATION & DIRECTIONS:
Dumplin Valley Road
525 East Dumplin Valley Rd.
Kodak, TN 37764
*DO NOT USE GPS to Dumplin Valley. Located just off I-40 Exit 407 on the North side of the interstate.  East Dumplin Valley is the first road on the right past the interstate (it runs in front of McDonald's & Cracker Barrel – if you pass the Smokies Stadium you went too far).  Travel 1 1/2 miles east on E. Dumplin Valley Farm on the left.  DO NOT USE GPS to Dumplin Valley.  If you are traveling west on I-40, your GPS might route you onto the wrong exit.   Exit 407 is approximately 22 miles east of downtown Knoxville.